4M Capital's Executive Team brings over 50 years combined experience across a broad range of industry disciplines. Our diverse background and hyper-focus has enabled us to develop a systematic approach to creating value in our communities.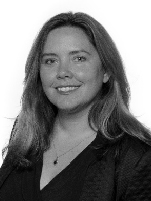 Maureen Miles brings over 20 years of real estate experience to the table including that of being a Realtor, the general contractor of her own construction company, having tax and title work background, and managing her own real estate portfolio. She is experienced in multi-family investment properties and is often asked to speak or coach to individuals and groups interested in multi-family investment. Being involved in many different real estate ventures over the years has given her a unique combination of hands-on management skills and deal structuring knowledge. Additionally, Maureen is an expert in acquisitions, due diligence and property management transitions.
Applying her exceptionally diverse real estate experience along with her network engineering background, Maureen has helped to develop and manage multi-family investment properties.
Maureen is active in the investment community and is a member of the Connecticut Real Estate Investors Association, The Apartment Owners Association of Connecticut, The Women's Real Estate Investors Association.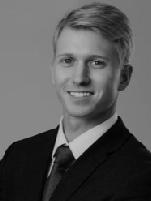 William serves as a Managing Partner and is leads pursuit efforts for the firm. William is a CPA in the state of TN and registered appraiser in GA. He has diverse experience in portfolio and single-asset valuation, transaction due diligence, valuation review, quality of earnings analysis, construction, and property management. Previously he worked for Ernst & Young as a consultant in their Transaction Real Estate Practice. While with EY, William performed portfolio and single-asset valuation for purchase price allocation under ASC 805, along with providing specialist assistance in the review and testing of real property valuations for financial reporting purposes. Additionally, he has acquired operational & management experience through his own residential portfolio in Nashville, TN. William's real estate, accounting, and auditing background provides unique experience and support during acquisition, and throughout the life of the investment.
Join the Investment Group